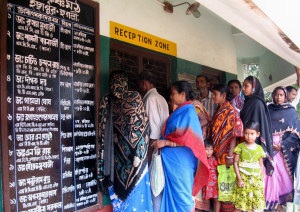 Queing up at the Dispensary for medicines
The worship of God in man began with extending of healthcare facilities in a small way. The efforts of primary healthcare were initiated in this remote village with the President of the Ashrama sitting on a small stool with a tin box containing medicines on a table in front. From such humble begining, the facility now consists of a two-storied building housing five chambers manned by physicians treating a steady flow of patients. Medicines are provided from the well-organized dispensary.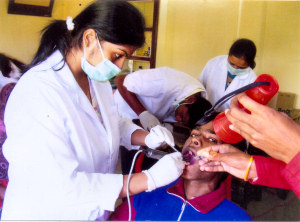 Dental camp in progress
The second floor has a dental section with state of the art equipment and chair for modern day dental treatment. Apart from ocassional dental camps held, eminent dentists visit round the year. Every year, the Principal of "gggg College" of Bengaluru visits with a team of professors and post graduate students and conduct dental camps for the benefit of local villagers. This yearly visit has been of immense benefit to patients of the area suffering from dental ailments.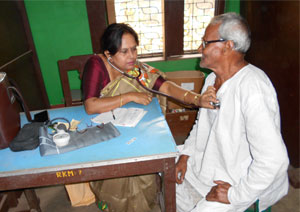 Checking patients at Free Dispensary
Prior to the recent stricture on conducting eye camps, hundred have received the benefit of opthalmic surgery at the Ashrama through camps conducted by eminent opthalmologists where apart from surgery, poor patients have been lodged at the Ashrama during the critical post-operative observation period and given spetacles free of cost.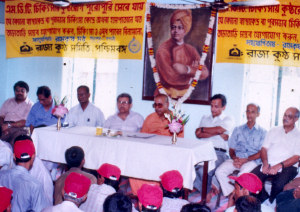 National Leprosy Eradication Programme
The Ashrama with assistance from the World Health Organization and the State Leprosy Society conducted National Leprosy Eradication Programme in 34 village panchayat areas in Khanakul and Pursura and eight wards of the Arambag municipality where more than 500 patients suffering from leprosy were selected, kept under regular obsevation and cured completely by administering MDT services. The efforts and methodology became a milestone for the State which began projecting this as a model.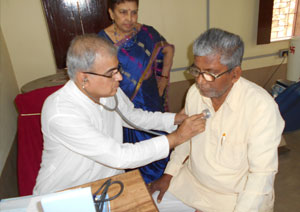 Mobile medical unit's services
Subsequently the Ashrama was requested to take up a project of building awareness regarding leprosy under the IEC Programme in the Ghatal sub-division of West Midnapore. A paper presented by the President of the Ashrama regarding building arwareness about the disease was once again taken up as a model and distributed accross the state.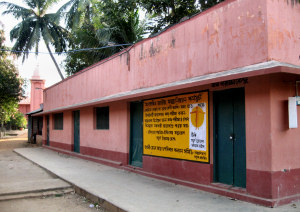 Diagnostic centre for detection of T.B.
The leprosy eradication programme being over in the area, the Ashrama has taken up a project on curative treatment of tuberculosis at the behest of the Government of West Bengal. For this, a diagnostic centre has been established for such purpose and patients are being screened and treated regularly.